OVERVIEW
: "Redefining Furniture: Facts Beyond Image"  involves the curation of narratives through images that undergo constant re-adaptation of subjective reading and interpretation from a range of audiences. Our goal is to promote the inception of new and uncontrolled narratives beyond the domain of physical elements of architecture. 
METHOD
: The project intensively surveyed
our main character: Royce Hall's Donors Lounge
, through the fictional narrative lens. Thus, we produced a series of three fictional narratives that
explores and elaborates the possible proliferation of common furniture element that redefine the existing furniture
. Through the combination of images and physical models as technical and conceptual devices, we alter the understanding and perception of architectural spaces and objects. 
Part 1: The Survey of Royce Hall
| Unfolded Elevation (1/2' = 1')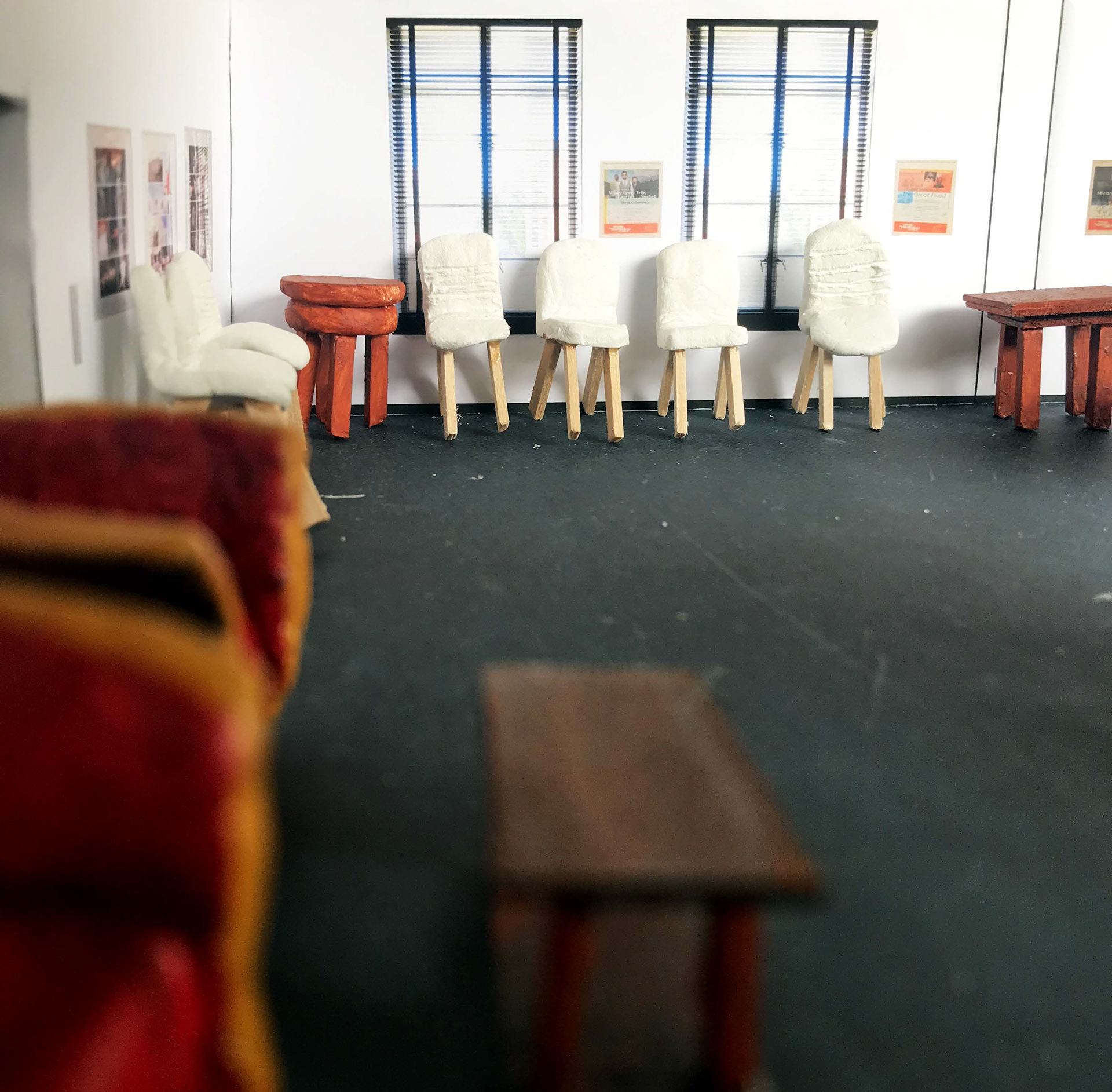 | Physical Model of Surveyed Donor Lounge (1/4" = 1')
An exhaustive survey of the Donor's Lounge by recreating furniture and material elements through 2-D and 3-D copies of representation. 
Part 2: The Narrative Reinterpretation of Royce Hall
Exhausting the texture and material of the furniture into the walls and floors, further intensifying the objectness of the furniture. 
Style of the furniture becomes dominant in the room, Existing styles of furniture are being extracted to affect and influence the surrounding environment.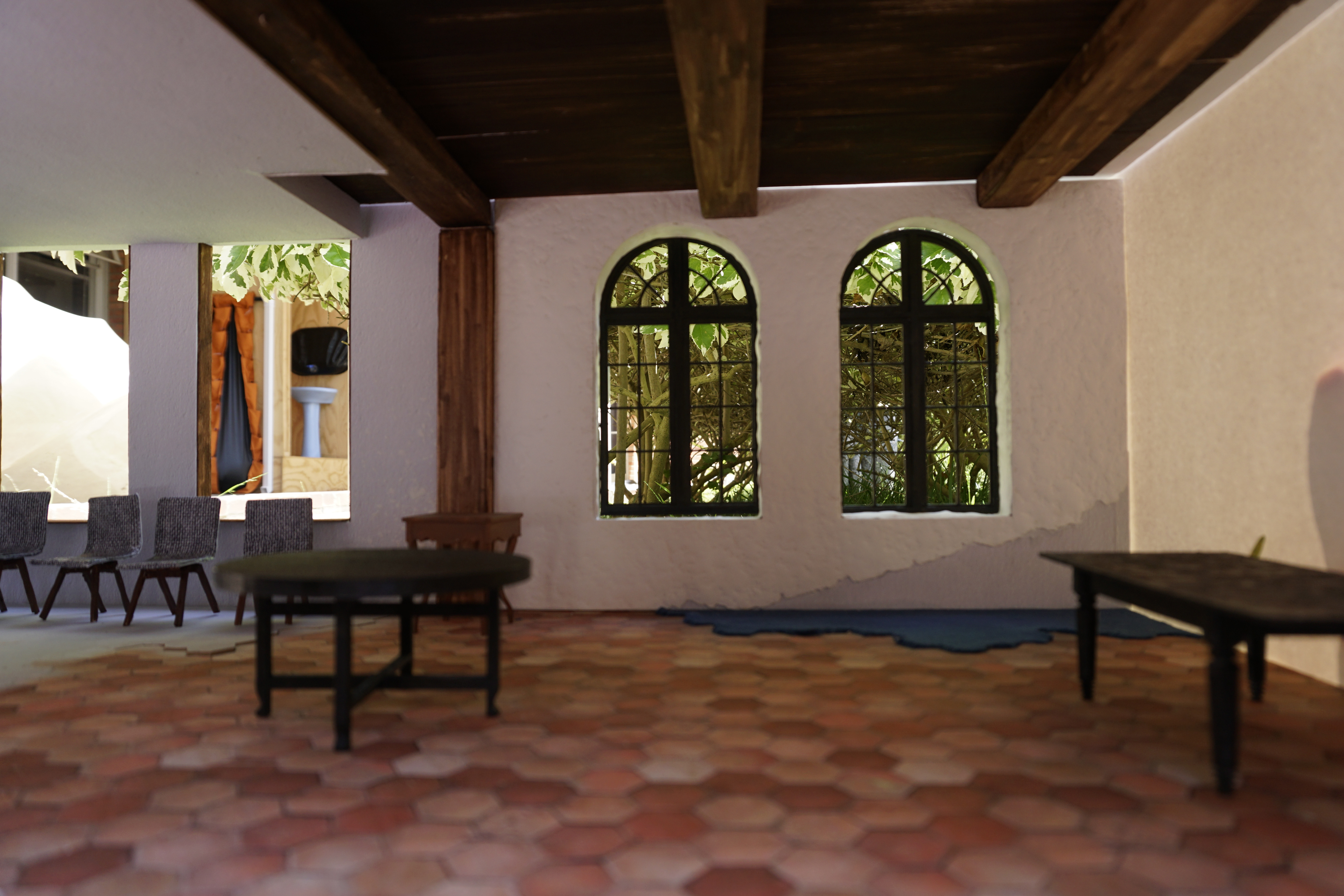 The wall extends to the furniture and becomes one. This integration preserves the furniture outline which emphasizes the sense of furniture's permanence.